Therapists
Corri Flaker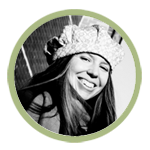 Email: Corri
(573) 673-8087
Corri is a proud alumnus of the Massage Therapy Institute of Missouri and is trained through the Upledger Institute in Craniosacral Therapy. In addition to training with the Upledger Institute, she is also a teacher's assistant for their introductory classes. Corri uses Craniosacral Therapy to help her clients heal the lingering effects of physical and emotional trauma. With a background as a former Iyengar Yoga Teacher, Corri likes to come up with customized poses her clients can practice at home to continue their healing work off the table. Corri loves gardening, cooking, and spending time outside with her husband and two kids.
Book an appointment with Corri:
Corri accepts all forms of payment, including credit cards, and PayPal.
Susan Toth Eggener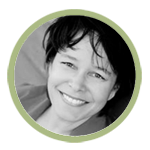 Email: Susan
(573) 214-1866
In addition to working as a Massage Therapist at Moon Valley, Susan is a Recognized Medical Affiliate at Boone Hospital's WellAware. Susan graduated from Ohio State University with an International Studies major and an Anatomy minor.
Susan graduated from the Massage Therapy Institute of Missouri in 2005, and teaches Anatomy to massage students. Her continuing education classes include hip and shoulder stabilization techniques. She has spent several years living abroad, and engaging in such things as jewelry making and book-selling in London, Seattle, Cleveland, and San Francisco. Susan's other interests include participation in a community garden, cooking, yoga, friends, family and an artisan of tea tree- based Swirl Soaps of Columbia. Her children are Gus and Rosalind.
Massage Benefits
Improved Circulation
Increases awareness of the body
Prevents and relieves muscle spasms and cramps
Softens and relaxes overused muscles
Stimulates the lymphatic system helping to eliminate wastes and improve the immune system
Promotes tissue regeneration, reducing scar tissue and stretch marks
Stimulates the central nervous system to promote relaxation and relieves stress